Good luck keeping your hands off these sweet gummies covered in zesty chili goodness. These chewy chili chamoy candies have a delectable, distinct flavor of chili and lime zest over the sweet juicy flavors of fruit gummies.

Just fantasizing about these candies is enough to get you drooling.

• Size: 8oz
• Spice tolerance: Mild (Sour with a hint of spice)
• Ingredients is available as an image. Please check additional images for the nutrition panel.
• Refunds / Exchanges: Not allowed due to this product being a consumable item.
ORDER STATUS
You will receive a shipping confirmation email / text as soon as your order has been shipped. Please allow 24 hours for the system to update the tracking status.
ORDER PROCESSING TIME
All orders are processed to be shipped within 1-3 business days. We try our very best to make sure our orders are shipped immediately but please allow processing time as we make fresh batches of #lilyschilies every week to ensure you get a quality product. Please note holidays and weekends may delay your shipment!
STANDARD SHIPPING TIME
Standard shipping is shipped from Los Angeles via USPS within the United States for $5.95. Please note, shipping time may vary depending on location and distance from Los Angeles. 
Please be mindful that shipping time may be delayed an extra 1-3 business days during holiday season.
EXPEDITED SHIPPING
Expedited shipping is available upon checkout which will allow you to choose Priority shipping (1-3 business days) at $7.95.
INCORRECT / MISSING SHIPPING INFORMATION
All orders will be shipped to the address provided by the customer upon placing your order. We are not responsible for missing/incorrect shipping information. If your package is lost, stolen, missing from your delivery address, please follow the link below to submit a missing mail search.
https://www.usps.com/help/missing-mail.htm
If a package is returned to Lilys Chilies due to an incorrect shipping address, we will refund you only on the merchandise. Initial shipping cost will not be refunded.
INTERNATIONAL SHIPPING
We don't ship outside of USA at this time, thank you for your interest in our candies :)
• SHIPPING F.A.Q.
When will I receive my order?
It typically takes about 1-3 business days to process your order and 2-5 business days for our orders to get to our customers.

How much does shipping cost?
The cost of shipping is $5.95 to all 50 states and $7.95 for expedited shipping. All orders of $49.95 or more automatically get free shipping. No catch!

Do you offer international shipping?
At this time, we unfortunately do not offer any international shipping. Our products only ship to the United States.

Late or missing items
If an item you have purchased has not been delivered after 7 business days, please contact us at lilyschilies@gmail.com

If an item is missing from your order, please contact us at lilyschilies@gmail.com

Customer Reviews
Write a Review
Ask a Question
09/20/2022
Can't get enough
I keep coming back for these. I love tried several of the other candies but these are by far my favorite (just as good as the gushers).
08/31/2022
Unsatisfied
10$ a piece for those little bags is a rip off. I paid 25$ for two bags and when I got them they was very small and I was disappointed
Mike N.

United States
08/24/2022
Amazing
Best candy I've ever had. Love the sour and heat. I see the bags say it's mild and hopefully that means they'll come out with another spice level because they're just great. Will be a regular customer
Joseph C.

United States
05/25/2022
Happy
The sour patch kids are mine and my boyfriends favorite! They are all so yummy though!
Katie M.

United States
05/19/2022
Delicious
Gushers and chili sour kids are hands down the best and on par with each other
Abdul D.

United States
04/21/2022
Addicted
Thank you for making this. Also a huge fan of the Gushers :)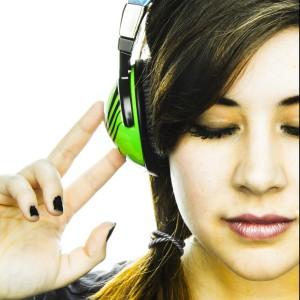 EE
Elspeth E.

United States
03/03/2022
Amazing
Will definitely be buying more!
Angela G.

United States
02/13/2022
Delicious
I like the flavor of these, but I wish there was an option for a higher spice level
Randy C.

United States
01/26/2022
Satisfied
Your candy is the best
Manuel L.

United States
01/12/2022
Elated
Wonderful blend of sweet, sour & spice
Rodriguez P.

United States
12/28/2021
Yum!
These are our favorites! Explosion of flavor!
Sarah S.

United States
11/10/2021
So good
This is my third time buying my Lily's Chili's, so I took advantage of the bundle deal to try new flavors! The sour patch kids are so good! Each gummy is soft and chewy, they did not feel stale or too hard. There isn't a massive amount of chili, but every single sour patch kid is coated well enough that you get that nice tangy spicy flavor. I highly recommend these!
Mabely D.

United States
10/20/2021
amazing
love these candys and super fast shipping
Carlos G.

United States
09/29/2021
Amazing
The chili really adds good flavor to the gummy bears
Joshua T.

United States
09/28/2021
amazed
they were incredible and i'll be sure to buy again and again!
rose m.

United States