The chewy chili watermelon gummies are ridiculously juicy and have just enough spice to get you hooked.
A fan favorite, they bring out the best in each other, with flavors that complement each other so flawlessly, you'll want to savor it for a moment before swallowing.

Sharing is not caring.
• Size: 8oz
• Spice tolerance: Mild (Sour with a hint of spice)
• Ingredients is available as an image. Please check additional images for the nutrition panel.
• Refunds / Exchanges: Not allowed due to this product being a consumable item.
ORDER STATUS
You will receive a shipping confirmation email / text as soon as your order has been shipped. Please allow 24 hours for the system to update the tracking status.
ORDER PROCESSING TIME
All orders are processed to be shipped within 1-3 business days. We try our very best to make sure our orders are shipped immediately but please allow processing time as we make fresh batches of #lilyschilies every week to ensure you get a quality product. Please note holidays and weekends may delay your shipment!
STANDARD SHIPPING TIME
Standard shipping is shipped from Los Angeles via USPS within the United States for $5.95. Please note, shipping time may vary depending on location and distance from Los Angeles. 
Please be mindful that shipping time may be delayed an extra 1-3 business days during holiday season.
EXPEDITED SHIPPING
Expedited shipping is available upon checkout which will allow you to choose Priority shipping (1-3 business days) at $7.95.
INCORRECT / MISSING SHIPPING INFORMATION
All orders will be shipped to the address provided by the customer upon placing your order. We are not responsible for missing/incorrect shipping information. If your package is lost, stolen, missing from your delivery address, please follow the link below to submit a missing mail search.
https://www.usps.com/help/missing-mail.htm
If a package is returned to Lilys Chilies due to an incorrect shipping address, we will refund you only on the merchandise. Initial shipping cost will not be refunded.
INTERNATIONAL SHIPPING
We don't ship outside of USA at this time, thank you for your interest in our candies :)
• SHIPPING F.A.Q.
When will I receive my order?
It typically takes about 1-3 business days to process your order and 2-5 business days for our orders to get to our customers.

How much does shipping cost?
The cost of shipping is $5.95 to all 50 states and $7.95 for expedited shipping. All orders of $49.95 or more automatically get free shipping. No catch!

Do you offer international shipping?
At this time, we unfortunately do not offer any international shipping. Our products only ship to the United States.

Late or missing items
If an item you have purchased has not been delivered after 7 business days, please contact us at lilyschilies@gmail.com

If an item is missing from your order, please contact us at lilyschilies@gmail.com

Customer Reviews
Write a Review
Ask a Question
02/18/2021
Watermelon
Good because my boyfriend got me a bunch of sour chili candies for valentines day and I could not finish all of them in one sitting and he refuses to take some and I would get fat off of them alone.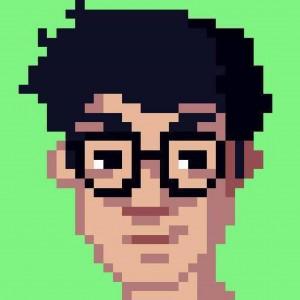 HT
Henry T.

United States
09/01/2022
Satisfied
Salty, sweet, spicy. Needs more in the pack.
08/24/2022
I order one or 2 of these every time I place an order, it's in my top favorites with the strawberry belts
Madeleine A.

United States
08/04/2022
I loved it, I shared with my siblings, worth the buy, will be buying again soon.
Extremely Amazing, literally when you first try it it's like water oozing from your tongue. It's sour and spicy, I thought I would literally save it and not eat it but I would literally get up in the middle of the night and eat some from my bag. I recommend getting more than two bags, if you have siblings.
Halima M.

United States
08/03/2022
Happy
My son is addicted to them
Tiffany C.

United States
07/26/2022
Tingly
The watermelon candies have the perfect amount of spice to draw you in … followed by the tangy sweetness of the watermelon. I could literally sit down with the whole bag!!
Rhonda R.

United States
06/28/2022
Amazing!
Best candy ever. I can't stop ordering!
Marisa M.

United States
06/18/2022
It was bomb
Good experience the candy was so good .
Cristina A.

United States
03/24/2022
Divine
The Chilli Watermelon Gummies are hands down the best out of an all-star lineup of chilli gummies. Multiple bags are a must when you're ordering.
Armen A.

United States
03/24/2022
Yummm
Honestly so so good. The gummies were still super soft and flavorful. The perfect balance of spice and sour.
talar k.

United States
03/22/2022
Perfection
These are our favs. Just perfect.
Rachael D.

United States
01/22/2022
The gummy bears were really good
Gummy bears were my favorite the watermelon gummies were okay
Navine M.

United States
01/17/2022
Obsessed
I am in love! I ordered the strawberry sour belts & the watermelon for the first time & was addicted to the flavors. Not only me but my boyfriend also loves them & killed majority of them. I also Love the fact that the packaging comes with a reusable zip lock. I would order from them again!
Kimberly T.

United States
12/27/2021
YES!
Flavors pair really well
RHIANNON W.

United States